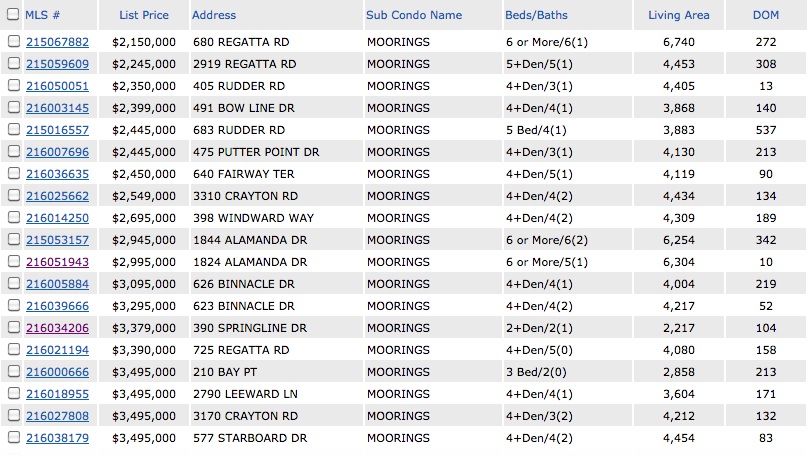 With the average price per square foot in Moorings running around $800, this home is priced to sell at $475 per square feet of living space. This newly constructed 6 bedroom home offers a media room and an office/den. Currently in Moorings Naples, Florida, there are 34 single family homes for sale in the price range of $2,000,000 to $4,000,000, with a median price range of these homes listed at $3,495,000.
Take a look at all closed sales for the past 120 days in Moorings. Average price per square feet for all 17 of these homes $657. Some of these homes were sold as low as $845K and continued up to $3,500,000.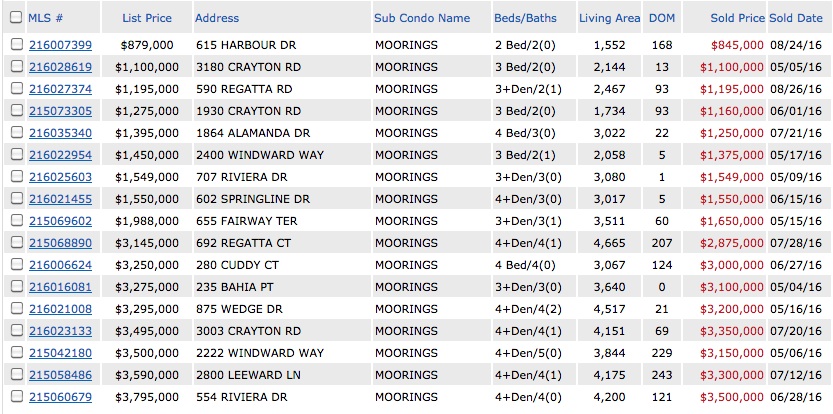 For more information about this great priced Moorings Naples, Florida home, contact Mindy today at 239-784-4868 or email mindysylvester@gmail.com.
Interested in searching Moorings homes for sale on your own time, check out our community website too!